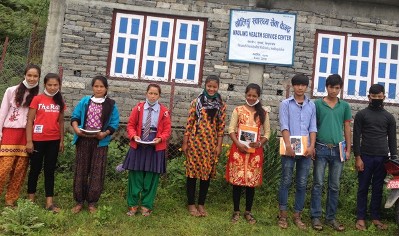 2020-2021 Scholarship recipients in the Mulkharka region, Sindhupolchok. These 9th and 10th grade students (16 in total) receive stationery, uniforms, bag, school fees and coaching fees if they need extra help in a subject. Schools in the area only go up to the 8th class, so Friends of Nepal Pariwar Foundation scholarships help support and incentivize students to continue on to high school. Some of the students walk one to two hours each direction to attend school.
________________________________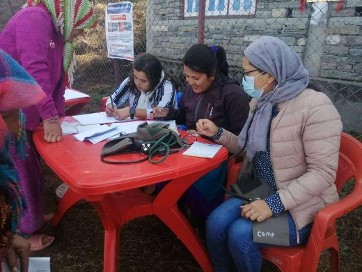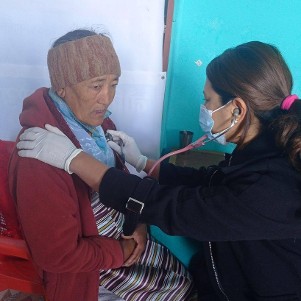 A one-day free health camp was held at the Mulkharka Health Clinic in March 2021. Villagers were notified one month in advance that there would be a doctor-led team providing general check-ups and treatments, reproductive health services, and cervical cancer screening and treatment. Of the 201 people served, 152 were women.
_________________________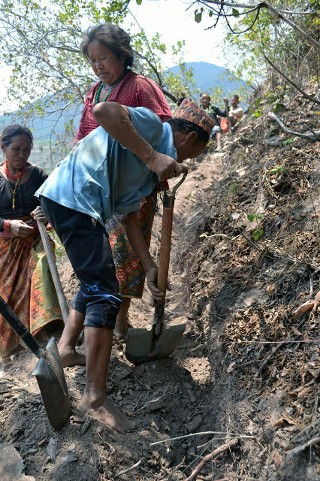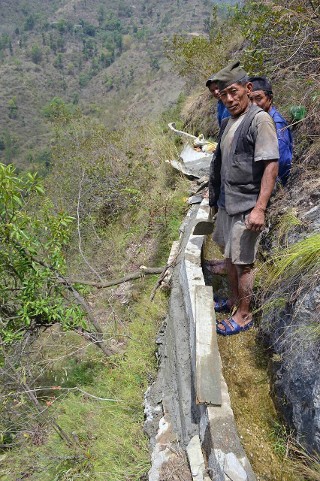 Following the earthquake in Nepal in 2015, many spring-fed drinking water systems were disrupted. Springs would dry up in the original site and reappear in another place. The spring in Kharkabesi village in Ramechhap District stopped flowing immediately following the earthquake and reappeared several hundred feet away.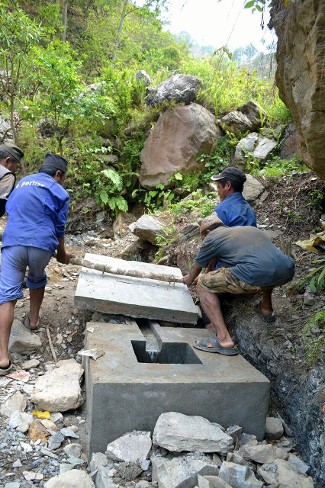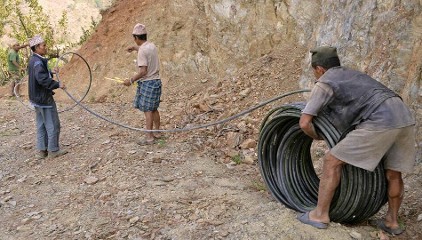 Thirteen households had to walk 30 minutes below the village to carry water from a seasonal stream until the system was reconstructed in 2019. The community donated all the labor and our local partner, Bajra Samaj Nepal, provided 3000 feet of new pipe and some cement to contruct the new line, utilizing the old reservoir tank and tap.